Whats Right With Your Community: Youth Day of Service Preview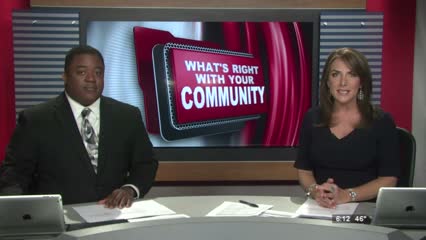 [gtxvideo vid="RDxYxMtI" playlist="" pid="XiOflQdH" thumb="http://player.gtxcel.com/thumbs/RDxYxMtI.jpg" vtitle="WTWYC: Youth Day service"]
The 50th anniversary of the march from Selma to Montgomery is quickly approaching and area city leaders are making sure their towns are prepared for the occasion.
One youth group is even doing its part to help…
In less than a week these streets will be filled with hundreds of young people.
They will come together for the Dream Marches on Youth Day of Service.
We'll be passing out flowers, pine straw, picking up litter, passing out civic information packets, and doing several other projects in order to help enhance the beauty of this area of town. And to help promote civil pride in volunteerism amongst the youth of Alabama.
They will also help renovate a local park and paint infrastructure in and around the historic trail though Montgomery. It isn't the first time the city has done this.
However, *this time* they hope to do things a little differently.
We've had a lot of different cleanups and activities throughout the years where we've had 200 or 300 We have not had anything as coordinated as this where we have several different projects going at one time.
One of the biggest concerns some have is what happens *after* the anniversary. 
Will people maintain the landscape of the community?
We're going to continue working with House to House, and rebuilding together, and try to improve some of the residence and businesses along the way, so that it does continue. It wont be just a one year project, it will continue throughout the years.
Organizers say this is not only an event to help clean the area… But for the youth to recognize and understand the history surrounding Montgomery.
A lot of times we forget how important historic events are, because we hear about it so much, bit I think this helps reiterate how important this anniversary is, not only for the past 50 years, but in the years to come.
Reporter Darryl Forges spoke with several people off camera who live in the area.
They told him it's refreshing to see the changes in landscape. And they're hoping it will not only help the community…But the local businesses in the area as well.
Alabama News Network is also a sponsor for the event.
If you want to get involved with the Youth Day of Service, check out this webiste… handsonriverregion.org.