Heavy Rain Brings Flood Concerns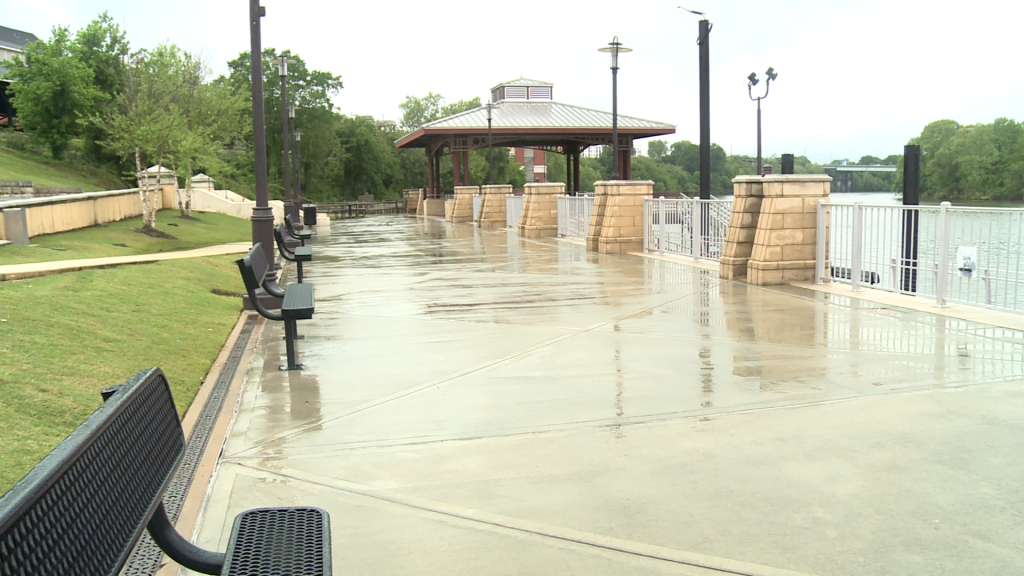 Last April, the Alabama River got up to about 40 feet, flooding much of the downtown riverwalk. 
It's not quite the almost 60 feet from 1961, but it still shut down business for about a week.
"I've seen it flood maybe about every year at least once. I've seen it high enough to where you can stand on this dock and sit on the poles here behind me," said Jim Kittrell, captain of the Harriott II.
Kittrell has worked on the Alabama River for the last five years. 
Even though flooding is a regular worry this time each year, he says there are still issues once the water is gone.
"The biggest problem we have is the debris that we get on the riverfront. If the water gets at 26 foot, that's what they call the action stage, once it gets to 26 foot that's when we start monitoring it really closely. Once it's at 30 feet it'll flood into the plaza here," said Kittrell.
Even though there are dams in the area, the water level can rise if there's a lot of rain, particularly in North Alabama. 
Chief Meteorologist Ashley McDonald says we can expect rain all week here, but it might not fall as heavy north of Montgomery. 
"We're not going to see as much rain in north alabama this week, though we're still going to see some. So i don't think we'll see a considerable rise, but we should see some and there could still be some minor flooding in areas so I continue to tell people to be weather aware this week," said McDonald.