Medical Marijuana Passes Senate Committee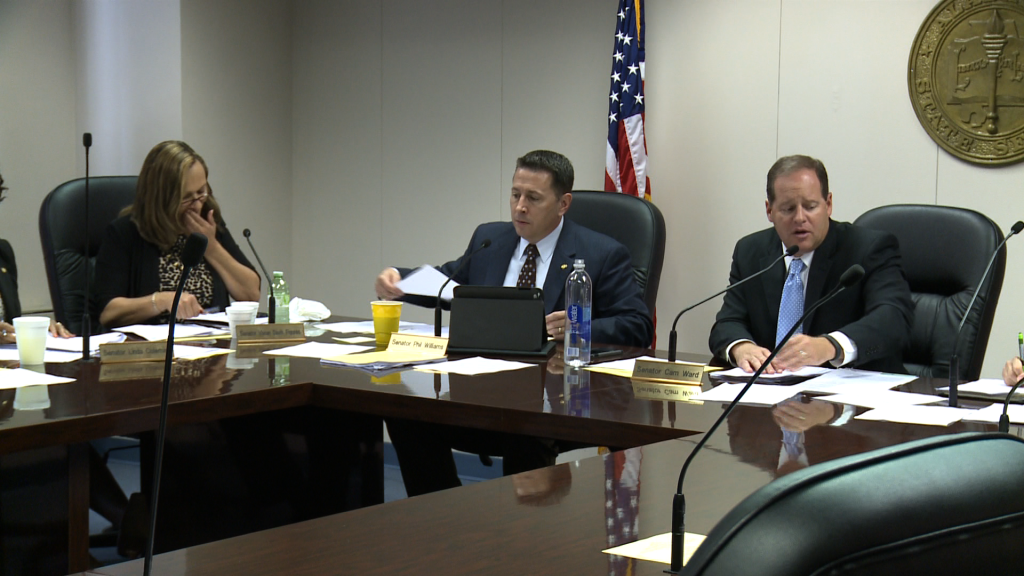 The room was packed with people waiting to hear if Alabama could become the next state to legalize safe access to medical marijuana. 
Some were excited when the bill passed the committee.
"Wonderful. It's a great day. It means that there might be relief," said Timothy Cuyle.
Cuyle suffers from PTSD after serving in the military. He says he was on about a dozen drugs that weren't helping. But after a trip to Colorado, he says he's found the solution in medical marijuana.
"When I took those medicines that the doctors were giving me, Id drive the river bridge and Id think about driving off the bridge and killing myself. When I smoke medical marijuana I don't think about killing myself. I'm able to live a life not with my mind racing and going crazy. The only problem is we don't have safe access in Alabama," said Cuyle.
But others were less than pleased. That includes Dr. Shannon Murphy. 
"Multiple medical organizations including the AMA and the american academy of pediatrics have come out and said first we must do more research into the components of the plant to determine if there is efficacy, what are the side effects, what's the dosing? There's not one medication we dose by smoking," said Murphy.
Other state's like Georgia have recently legalized medical marijuana to treat different conditions. Alabama's would do the same, but Dr. Murphy is worried science doesn't know enough about the plant yet.
"I am afraid we will create a situation where we actually not just not help someone but actually hurt someone. As a doctor that's not acceptable to me. There are over 50 studies out there, between 50 and 100 from the federal government on the components of the marijuana plant. And they're looking at 9 different disease processes so we need to let that play out," said Murphy. 
The bill now can make it's way to the senate for debate.