Report Card on Charter Schools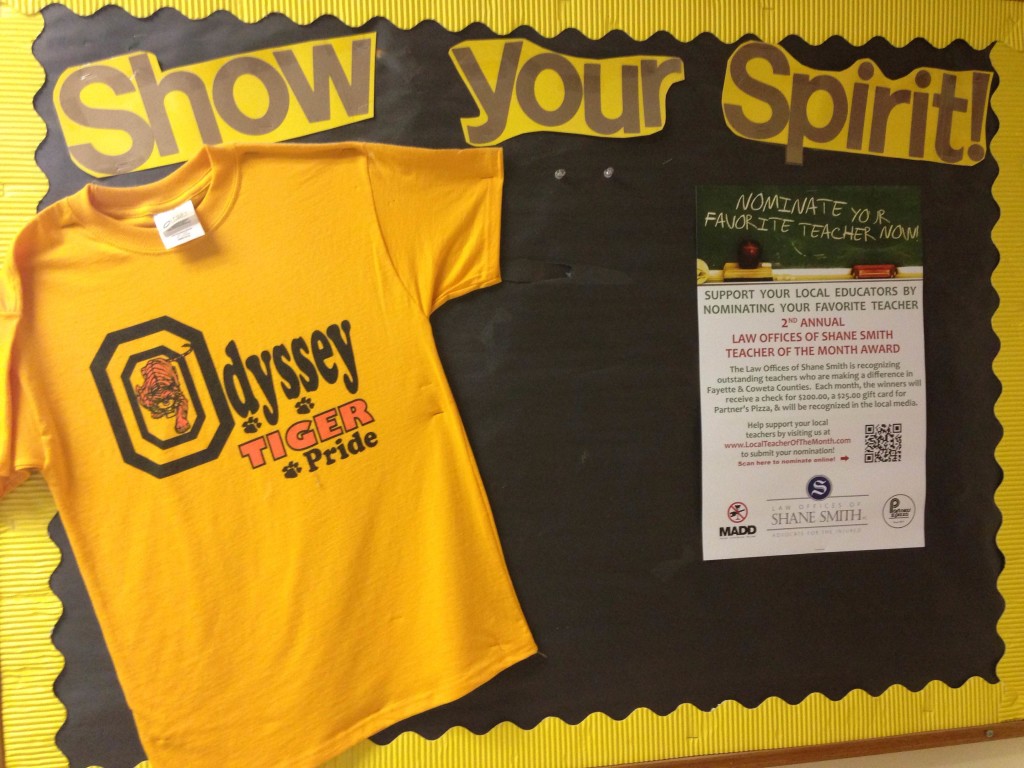 [gtxvideo vid="YV4OuNzS" playlist="" pid="XiOflQdH" thumb="http://player.gtxcel.com/thumbs/YV4OuNzS.jpg" vtitle="Report Card on Charter Schools"]
Alabama Republican lawmakers made a charter school bill their priority this session. After passing both the Senate and the House, the bill was signed into law by Governor Robert Bentley in March. While supporters say charter schools are a good educational option, opponents argue that they're not the answer to Alabama's broken school systems.
Charter Schools are coming to Alabama whether some lawmakers want them to or not.
I visited Georgia, where charter schools have been in place for years. At at one school, the principal says while things aren't perfect, for many of his students, a charter school is the best thing that's happened to them.
This is Odyssey Charter School in Coweta County.
It was the very first state-approved charter school in Georgia. The school sits in the city of Newnan, about 70 miles north of Auburn.
 
""Odyssey is 11 years old," says Andy Geeter. "We started out in a strip mall."
Andy Geeter has served as Odyssey's principal since the school was founded in 2004. Odyssey does not adhere to the county's board of education, instead they serve as their own.
"We are not under educational management organization," he explains. "We basically started because of parents interest."
Because charter schools in Georgia aren't given money for facilities, school officials had to come up with the funds on their own. Odyssey moved from a strip mall into a former apparel manufacturing facility six years ago. It's a K-8 school with about 400 students.
Georgia requires that charter schools be innovative with their curriculum. At first, Geeter says Odyssey tried to be different by creating multi-age classrooms. That is, putting two different grades in the same classroom. However, officials found that testing didn't recognize multi-age learning, so they abandoned it. Now, Odyssey does what's called looping, where a student will have the same teacher for two years at a time.
"It's a situation where now, the teacher doesn't have to spend time getting to know the kids because she already knows them," Geeter says. "The kids know the routine, they're comfortable with the teacher and that's really something that's been beneficial to us."
Geeter says it's not just the teacher students are comfortable with.
"One of the other things we do different here is that all of our K-5 classes have both a full time teacher and a full time parapro."
A parapro is a teaching assistant, though Geeter tells us not all of the schools' parapros are certified.
"One of the big knocks you hear on charter schools is that there's a lack of accountability. Well, in our case, in the case with other charter schools, each charter has a charter term so after that term is over, nothing says that school has to be renewed."
And no one knows that better than Louis Erste, who serves as Georgia's Associate State Superintendent for Charter Schools. He tells us once a school is granted a charter from the state board of education, they have five years to get it right.
"The state board or whoever the authorizer is has the right to look at it each year and say, are you on track or not. Are you spending your money wisely? Are your students performing well? Is everything the way it's supposed to be? Because if not, there's a whole list of reasons in Georgia's law that say we can pull your charter after a year, we can pull your charter after six months."
We asked who is eligible to apply for a charter.
"Anybody can apply," Erste says. "You need to be able to make the case though that you have a plan to educate children, that you have a business plan that actually allows you to use the revenue that you would receive per pupil to actually hire staff."
How charter schools are funded is what raises some concerns. Not all charter schools share state and local funding. How much a school gets depends on that charter school's classification. Erste says local school systems typically DO split money they receive with charter schools in their district. Something Alabama House Minority Leader Craig Ford is strongly against.
"It's non-profit organizations entering into these charter schools and turning them over to profit organizations that operate the charter schools. So it's big business getting involved in public education."
Many charter schools are backed by consultants or management organizations that do everything from fund the schools to completely operate them. Ford says it's a major reason he's so vocal in his opposition to charter schools.
"I believe it's fraud and I believe it's wrong and it's been proven in other states that it doesn't work."
Erste disagrees and says charter schools get a bad reputation from more liberal lawmakers and local school boards.
"People kind of feel challenged if you say that what they're doing is not good enough," he says. "Kind of naturally, we're humans right? And so the bad rap that charter schools get is 'they're trying to take our students, take our money.'"
And Geeter adds that many people think charter schools select only the best and the brightest students. But he tells us charter schools cannot set tight admissions standards. For a student to be accepted to Odyssey, they must live in the county the school serves, they can't be expelled from another school and there must be a spot available for them.
"We have a lottery, we have a blind lottery," Geeter says.
As do most of Georgia's charter schools.
"We have about 15 thousand students on waiting lists at charter schools in Georgia," says Erste.
Erste says the long wait lists are because Georgia's charter schools are seeing results.
"If you draw the performance graphs, the charter school graphs are always above. It's not necessarily really far above, but on average, it's above."
Though Ford predicts Alabama may not see those same results.
"Other states are backing out of them now that have engaged in charter schools and we're coming in on the tail end and engaging into the charter program." 
And while Ford says Alabama's schools already have the flexibility needed to be successful, Geeter says charter schools do have their benefits.
"It's an educational option," he says. "I don't see it as an us against them type thing. I think in a lot of cases, folks on both sides have cast it as an us again them thing. "
The principal of Odyssey tells me the school really has to be frugal with its money. They just recently purchased three school busses for transportation. However right now, the school is unable to provide lunch service to the kids so they have to bring their own. But he says the school's curriculum works. Though of course, not every charter school has been as successful.
Excerpt from Georgia Department Of Education Webstie:
How are charter schools funded?
Charter schools are funded from multiple sources, much like their traditional public school counterparts.
Charter schools' funding sources include:
    State Quality Basic Education(QBE) Funding
    Local Funding
    Federal Grants
    Fundraising and Other Charitable Contributions
 
Do charter schools receive the same amount of funding as traditional public schools?
Yes. According to GA Code section 20-2-2068.1(a), "the local board and the state board shall treat a conversion charter school no less favorably than other local schools located within the applicable local school system unless otherwise provided by law. The local board and the state board shall treat a start-up charter school no less favorably than other local schools within the applicable local system with respect to the provision of funds for instruction, school administration, transportation, food services, and, where feasible, building programs."
 
See more FAQS
http://www.gadoe.org/External-Affairs-and-Policy/Charter-Schools/Pages/General-Frequently-Asked-Questions.aspx

Georgia State Charter Schools Commission
https://scsc.georgia.gov/
Georgia Charter Schools Association
http://www.gacharters.org/about-us/who-we-are/