Faith Matters: Gospel Play Puts Christian Faith on Stage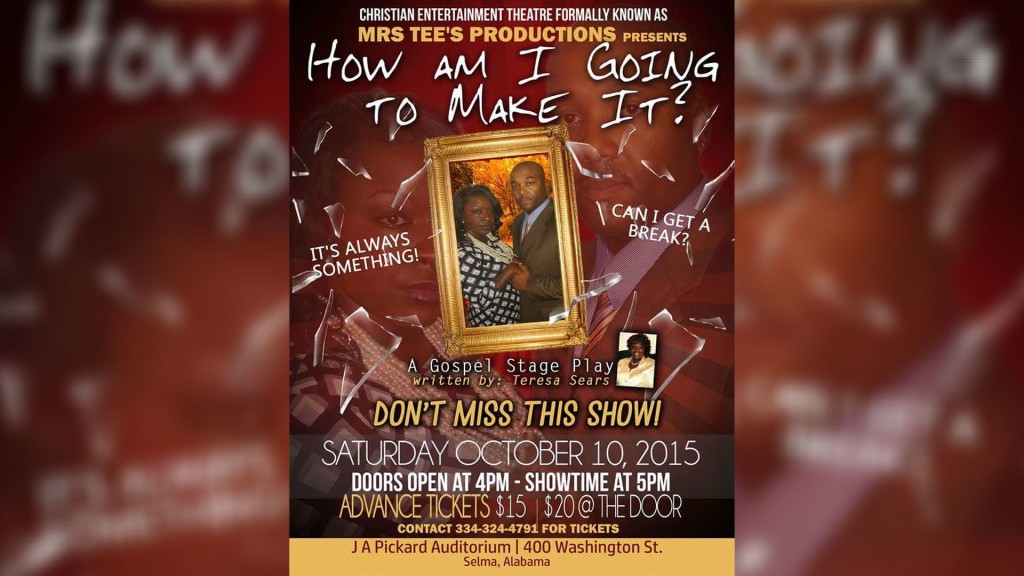 From the West Alabama Newsroom–  A ministry in Selma puts on a show — while delivering a message of faith — and its all an act. Christian Entertainment Theater takes the christian faith — and puts it on stage.
Teresa Sears of Selma has written about a half dozen faith-based plays — that encourage and inspire people. She says her latest play is some of her best work yet.
"The title of the play is, 'How Am I Going to Make It?" she said.
Sears says its the story of how one family deals with the hard times and tragedy that happen in life.
"The play is teaching that no matter what all you go through, no matter how tragic it seems, God is there and He can help you through if you trust and believe. He can bring you through it."
Sears says her hope with each play she does is always the same — that it leads to a stronger relationship with God for the people who see it.