Gov. Robert Bentley Reflects on Tumultuous Year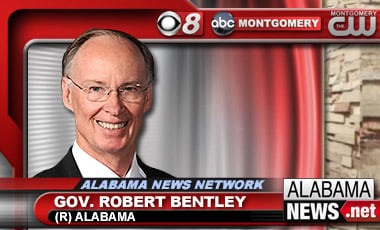 For Alabama Gov. Robert Bentley, you could say 2015 was a turbulent year: He removed the Confederate flags from the state Capitol, where they'd flown for decades, waged a tax-hike battle with lawmakers and saw his marriage of 50 years come apart.
In a wide-ranging interview with The Associated Press, Bentley discussed the past year and the outlook for 2016.
He said Dianne Bentley's decision to end their marriage caught him off guard. And he called his decisions to endorse tax increases and remove Confederate flags the right things to do.
Alabama's general fund budget is again the top legislative challenge, and he anticipates a lottery will be one of the ideas lawmakers debate.
But he said Alabama can't afford to expand Medicaid without additional revenue.
(Copyright 2015 The Associated Press. All rights reserved. This material may not be published, broadcast, rewritten or redistributed.)