Bentley Proposes Mix of Budget Cuts, Education Funding Shift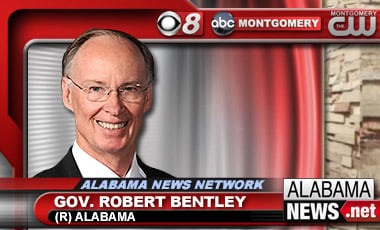 Alabama Gov. Robert Bentley is proposing a mix of budget cuts and a shift of education funds to address a shortfall in the state's general fund.
Acting Finance Director Bill Newton on Wednesday briefed reporters on the governor's budget plan.
The governor is seeking to shift $181 million in use tax funds from the education budget to the general fund.
He is simultaneously seeking to tap $181 million from an education savings account so there's no net loss to education spending.
The governor's plan will likely set up a battle with lawmakers who oppose any transfer of education funds.
Bentley's proposal comes after he was unsuccessful last year in getting a several hundred million dollar tax package through the Legislature.
(Copyright 2016 The Associated Press. All rights reserved. This material may not be published, broadcast, rewritten or redistributed.)