Bentley Lawyer Objects to Impeachment Committee Subpoenas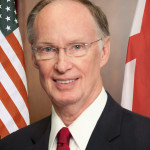 Alabama Gov. Robert Bentley is opposing a committee's attempt to subpoena a large volume of documents from his administration during an impeachment investigation.
Bentley lawyer Ross Garber on Monday filed an objection with the House Judiciary Committee to subpoenas issued by the committee. Garber said the committee does not have subpoena power and is seeking a large number of documents that "go far beyond any legitimate inquiry."
The committee is probing if Bentley committed any impeachable offenses after the governor was accused of having an affair with his political adviser, Rebekah Mason.
However, Garber told committee special counsel Jack Sharman in a Monday letter that the governor's office is willing to cooperate. He said the governor's office has turned over an additional 10,000 pages of material to the committee.
(Copyright 2016 The Associated Press. All rights reserved. This material may not be published, broadcast, rewritten or redistributed.)