Woman's Body Found In Burning Car in Birmingham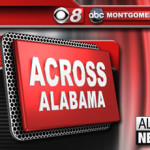 The body of a woman has been found inside a burning car behind a vacant home in Birmingham.
Birmingham police spokesman Lt. Sean Edwards said in a statement that the burning car was reported Monday afternoon in the city's Wylam community. Authorities discovered the body after extinguishing the flames inside what appeared to be a two-door sports car.
Edwards says authorities were not immediately able to determine the name or race of the victim.
Al.com reports the woman's homicide is the fifth in Birmingham since Saturday and the city's 81st this year. Of those, at least six have been ruled justifiable and therefore are not deemed criminal.
(Copyright 2016 The Associated Press. All rights reserved. This material may not be published, broadcast, rewritten or redistributed.)