Cyberattacks Put New Focus on Search-Warrant rule change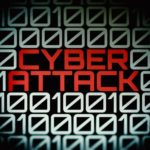 The Justice Department says last week's internet outages caused by widespread cyberattacks show why investigators need to be able to search internet-connected devices in faraway locations with the approval of a single judge.
Some members of Congress are uneasy about the rule change that some see as expanding the FBI's hacking powers. The change goes into effect in December unless Congress steps in to stop it.
The Justice Department says hackers often infect devices across state and federal district lines, hampering law enforcement's swift response if authorities need the same warrant signed by a judge in each district.
Last week, hackers hijacked 100,000 internet-connected devices like DVRs to flood a key internet company, causing outages to services including Twitter.
(Copyright 2016 The Associated Press. All rights reserved. This material may not be published, broadcast, rewritten or redistributed.)