Jury Deliberations Underway In Georgia Hot-Car Death Trial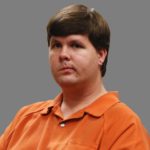 The jury has begun deliberating in the murder trial of a Georgia man whose toddler son died after being left for hours in a hot car.
Jurors started weighing evidence Tuesday morning in the month long trial of Justin Ross Harris. Prosecutors say Harris intentionally left his 22-month-old son, Cooper, to die his SUV in the parking lot of his suburban Atlanta workplace June 18, 2014.
Defense attorneys say Harris loved his son and the death was a tragic accident.
Both sides delivered nearly five hours in total of closing arguments Monday.
Cobb County Superior Court Judge Mary Staley Clark plans to adjourn court at noon Tuesday to give jurors time to cast Election Day ballots.
(Copyright 2016 The Associated Press. All rights reserved. This material may not be published, broadcast, rewritten or redistributed.)