Gov. Bentley Awards $2.4 million for Emergency Housing Assistance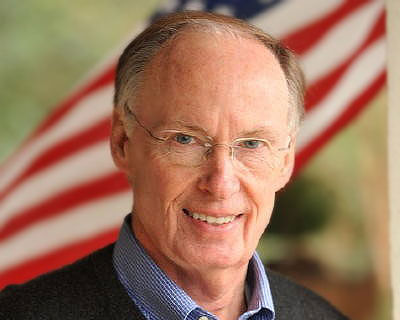 Gov. Robert Bentley has awarded $2.4 million in grants to help homeless Alabamians find immediate housing and to assist others who are in danger of becoming homeless.
The grants from the Emergency Solutions Grant program will support programs that provide shelter, legal and health services and money-management education for families and individuals who are without a residence. The program can also help these families with costs associated with moving to a new apartment or home including utility deposits and rental deposits.
"Nearly everyone encounters hard times at some point in their lives, some more severe than others," Bentley said. "This program helps prevent homelessness by giving a helping hand at a time of critical need."
The Alabama Department of Economic and Community Affairs is administering the grants from funds made available by the U.S. Department of Housing and Urban Development. ADECA administers an array of programs supporting law enforcement and traffic safety, economic development, energy conservation, workforce development, water resource management and recreation development.
"Through this program, many who find themselves homeless or on the verge of becoming homeless can take important first steps back toward independent living," ADECA Director Jim Byard Jr. said. "This federal-state-local partnership provides essential aid to help Alabama families find housing and get back on their feet."
Bentley awarded the grants to 12 local governments and community agencies across the state that administer the program at the local level and assess the needs of individuals who wish to be considered for assistance. Local case managers screen applicants for program eligibility. An individual or family requesting assistance can contact their local agency directly or may receive a referral to the program by a local shelter.
Below is a list of each amount awarded, the name of the grant recipient and the areas served:
$300,000 to YWCA of Central Alabama (domestic violence victims in Blount, Jefferson and St. Clair counties)
$300,000 to Montgomery Area Coalition for the Homeless (Autauga, Bullock, Elmore, Lowndes and Montgomery counties)
$300,000 to Housing First Inc. (Baldwin and Mobile counties)
$204,150 to the city of Florence (Colbert, Franklin, Lauderdale, Lawrence, Marion and Winston counties)
$204,150 to Alabama Rural Coalition for the Homeless (Barbour, Bibb, Blount, Butler, Chambers, Chilton, Choctaw, Clarke, Clay, Cleburne, Coffee, Conecuh, Coosa, Covington, Crenshaw, Cullman, Dale, Dallas, Escambia, Fayette, Geneva, Greene, Hale, Henry, Houston, Jackson, Lamar, Lee, Macon, Marengo, Marshall, Monroe, Perry, Pickens, Pike, Randolph, Russell, Sumter, Talladega, Tallapoosa, Walker, Washington and Wilcox counties)
$200,000 to the city of Birmingham (Birmingham)
$200,000 to the city of Tuscaloosa (Tuscaloosa County)
$200,000 to the city of Huntsville (Huntsville)
$200,000 to Penelope House (city of Mobile)
$200,000 to the Shelby County Commission (Shelby County)
$60,000 to Mobile Area Interfaith Conference (inmates being released from Mobile County Metro Jail)
$18,500 to the Marshall County Commission (Marshall County)