San Francisco Mayor To Uber: Quit The Self-Driving Car Rides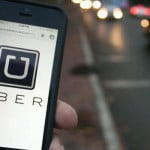 The mayor of San Francisco is demanding that Uber stop picking up passengers in self-driving cars as part of the ride-hailing company's newly launched service in his city.
Mayor Ed Lee says through spokeswoman Ellen Canale that his concern is public safety and he wants Uber to suspend the service until it gets permission from state regulators.
Lee joins California officials, who also insist Uber must shut down the service until the company obtains a special permit for testing its Volvo SUVs on public roads. Uber says the cars are exempt from the permit requirement because they have a backup driver behind the wheel who must monitor the car's performance.
Uber launched the service Tuesday, making San Francisco the second city where passengers can get into one of its self-driving cars.
(Copyright 2016 The Associated Press. All rights reserved. This material may not be published, broadcast, rewritten or redistributed.)