Yahoo Emails Hacked Again, "Biggest Data Breach Of All Time"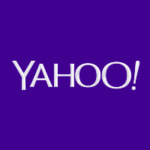 "The biggest data breach in history" that's what officials are calling Yahoo's recent report that they have discovered a breach of more than one billion user accounts that occurred back in August 2013.
This is not the first time Yahoo has experienced a security breach. Back in September the company reported a theft of data from 500 million accounts. These two separate incidents have left yahoo users unsettled.
"I have a lot of business emails, alot of financial emails coming to my account so it's definitely a concern" says Sonja Gadis, a Yahoo user.
According to Yahoo's chief information security officer "The stolen user account information may have included names, email addresses, telephone numbers, dates of birth, hashed passwords and in some cases, encrypted or un-encrypted security questions and answers"
But as you finish your holiday shopping there is some good news – Yahoo has stated that Payment card data and bank account information was not compromised… but store owner Dot McDaniel says that when it comes to her finances she'd rather be safe than sorry. She advises "the first thing to do is call the bank and let the people know what's going on and then you're not held responsible for it.".
Abi Demi Gyome, Technology Coordinator at the Juliette Hampton Morgan branch of the Montgomery public library says he is a Yahoo user himself and urges users to take the necessary precautions to keep their accounts safe. He warns Yahhoo users to "first of all, go change your password and make it as hard as possible then second go change your bank password too"