Winter Weather Threat: Gov. Robert Bentley Issues State of Emergency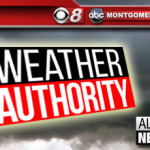 Alabama Gov. Robert Bentley has issued a state of emergency because of the possibility of a winter weather headed toward the South.
The state will open its emergency operations center starting Friday morning, and the Alabama National Guard will activate 300 soldiers to help as needed.
Some school systems in central Alabama also are shutting down in central Alabama because of the threat of as much as 3 inches of snow and sleet.
(Copyright 2017 The Associated Press. All rights reserved. This material may not be published, broadcast, rewritten or redistributed.)