Apple Snaps Out of iPhone Slump, But What's Next?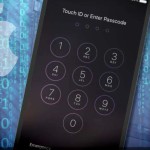 Apple has snapped out of the first sales slump in the iPhone's decade-long history, but the upturn doesn't mean that the company has broken out of its innovation funk.
If anything, the numbers Apple released Tuesday served as the latest reminder of the company's growing dependence on the iPhone while failing so far to come up with another breakthrough product since co-founder Steve Jobs died in 2011.
Meanwhile, Apple's rivals have been rolling out new products in other promising fields such as augmented reality, virtual reality and artificial intelligence. Apple has been trailing in these areas.
To make matters worse, Apple's iPhone sales had fallen in three consecutive quarters before it rose 5 percent in the last three months of 2016 to 78.3 million units.
(Copyright 2017 The Associated Press. All rights reserved. This material may not be published, broadcast, rewritten or redistributed.)