Many Join The Fight Against Heart Disease On National Wear Red Day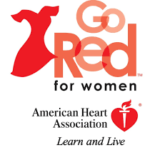 If you've noticed a lot of people wearing red today, its for a good reason.
They're doing their part on this National Wear Red Day to raise awareness for heart disease and stroke.
National Wear Red day first came about to bring national attention to the fact that heart disease is the number 1 killer in women. State Health Officer, Dr Tom Miller says that you can raise awareness for heart disease and stroke with a simple conversation with your loved ones.
In Alabama, more than 12 hundred men and women die of heart disease every year. Elizabeth Williams with Baptist Health, South says whether you're having heart problems or not, prevention is key, and she recommends regular heart screenings.
If you're eager to take control of your heart's health, Williams says that Baptist Health, South has got you covered. This Saturday, February 4th, they will offer heart screenings, with same day results. The heart screening includes a resting EKG, blood pressure reading and a cholesterol screening. A cardiologist will go over the results of your EKG with you.
Williams stresses that National Wear Red day is about more than wearing the color for a day. She hopes that the Go Red movement will ultimately save lives as women are inspired to  change their diets and  lifestyles.
In honor of the 1 in 3 women who die of heart disease and stroke each year, you can participate in the Red Dress Dash. The annual 3 mile race will take place February 25th, at Baptist East. You can register for the race here:
http://www.itsyourrace.com/event.aspx?id=7130