FDA Issues Warning About Risky Vein Opening Procedure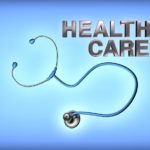 The Food and Drug Administration is warning patients and doctors to avoid a risky, experimental procedure promoted as a treatment for nervous system disorders such as multiple sclerosis and Parkinson's.
The procedure involves threading a balloon into veins in the neck and elsewhere to widen them and improve blood flow.
The federal agency said Wednesday it has seen no evidence the procedure – called transvascular autonomic modulation – is safe or effective. Balloon angioplasty devices have only been approved for use in arteries, the FDA said in the warning.
The FDA said it has received one report of a balloon rupturing in a patient's jugular vein and lodging in a lung. Other reported complications include at least one death and blood clots and nerve damage in the brain.
(Copyright 2017 The Associated Press. All rights reserved. This material may not be published, broadcast, rewritten or redistributed.)