Government and Health Officials Attend Opioid Crisis Summit: "From Silos To Solutions"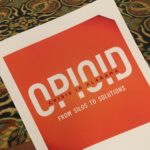 It's being called a crisis for Alabama…opioid abuse and addiction. According to latest figures from the CDC,  between 2013 and 2014,  Alabama saw a nearly 20 percent increase in the drug overdose death rate.  State officials are trying to do something about it.Today health care professionals and government officials came together for an opioid crisis summit.
"If we had a serial killer in Alabama that killed as many people this last year as opioids had, we'd have torches out there looking for them" says Barry Matson, executive director of the Alabama District Attorneys Association.
Matson adds that "we've never really had a war on drugs, only skirmishes" and that it'll take help from everyone to tackle the opioid crisis in Alabama.  He says there's been an alarming number of deaths related to opioid overdoses…and addiction seems to be escalating.
"I thought…it can't get worse than crack, and I thought I'd never see a day when crack was gone but my understanding now that in large parts of Alabama, it's heroine on street corners….it's as cheap as a pack of cigarettes" says Matson.
According to the CDC ,In Alabama, 723 people died in 2014 of drug overdoses, that's up from the previous year.
Health Officer Mark Wilson says its not just the illegal drugs that are the problem. "For whatever reason our doctors have prescribed more opioid prescription medicines than any other state, that is starting to improve so we're turning the corner now, but we do have a lot of people with addiction that we have to take care of" says Wilson.
Tommy Woods once struggled with addiction and now advocates that more should be done to educate the youth on the dangers of opioids. He says "they need to have television commercials and go into the schools where they teach prevention and warning people because we have to be ready to save the next generation".
Wilson believes the summit's theme "From Silos to Solution" will be key in making a change. He says "the medical community has to step up, public health has to step up, the school system, government there's sorts of aspects to this.
Last year, Governor Robert Bentley joined forty-five other states' governors in signing the Compact to Fight Opioid Addiction,
In recent years, he has has signed into law several bills to fight drug abuse.