'HOT DOG 100′ – 100 Years of Chris' Hot Dogs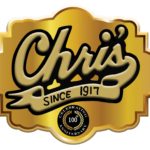 Greek immigrant Christopher Katechis, Opened the doors to Montgomery's oldest family owned and operated restaurant May, 1, 1917. Now, a century later, his son , Theo Katechis, and grandson Gus Katechis are keeping the family legacy alive as co-owners of the Montgomery landmark.
Theo explains that his father "came here through Ellis Island, and settled here and opened up a little small restaurant, back then it was called the Post Office Cafe and fruit stand," Gus adds that h"e sold the most american thing you can do, hot dogs and hamburgers".
Longtime customer. Richard Penton says "When I came back home from Montgomery in 1988 Mr. Chris was still very active standing up there at the front register I think its great that after 100 years its still just second and third generation with Theo and Gus running the place."
Theo says that working with his son Chris brings back memories of working alongside his dad.
In one hundred years Chris' has served up countless hot dogs, special cheese burgers, onion rings and more. They even ship their now famous chili sauce nationwide.
Gus says "I always tell people come in and taste history."
The eatery survived a time when many businesses were forced to close their doors for good.
Gus says "people could afford a hot dog, you know, now some of them couldn't afford a steak, but most people could afford a hot dog so it worked out pretty good for us". He jokingly adds 'but we  don't have pig feet anymore and that was the most expensive thing on the menu".
located on Dexter Avenue, Chris' stood just blocks away from many pivotal moments in American history.
Theo explains "this little restaurant has kind of seen everything happen downtown… in the whole country really. This is the cradle of the confederacy and the cradle of the segregation -integration part of our history and Martin Luther King Jr. used to come in here and talk to my dad. We saw all of that going on outside"
He also admits that things were a little shaky for the restaurant in the mid 70's and 80's saying,  "it was kind of struggling you know when everything kind of left downtown, and now I say at one time's everything was downtown, then everything left and the only thing that was left was Chris' hot dogs and the state capitol, now its starting to come back".
Downtown Montgomery has seen its fair share of changes in the last 100 years but walking through the door st Chris' is like taking a step back in time. "We haven't changed this place in over 70 years, and people don't want us to change it, I remember one time we closed to remodel and people said "don't change it, don't change it so we didn't" says Theo.
Gus adds "A woman 2 or 3 months ago came in and she said about 30 year's ago I got in trouble for spinning on the bar stools and I said well it's the same bar stool…"
Chris' bar stools have seated notable patrons like Franklin D. Roosevelt  Harry Truman, Dr. Martin Luther King, Jr., Presidents Bush 41 & 43, Jimmy Stewart, Elvis Presley, Hank Williams, Clark Gable, Tallulah Bankhead, Whoopi Goldberg, countless sports stars and every Alabama Governor since 1917. Gus says "you never know who you're going to sit next to "
The walls are lined with pictures that give a glimpse into Chris' Legacy in Montgomery but it's the long time customers who tell the story of Chris' best.
Richard Nelson worked at Chris' as teen and now frequents Chris' whenever her can. He recalls a time when hamburgers at Chris' were only 5 cents.
Jim Berdeaux shared his unique history at Chris' hot dogs and says " My mother and father had their first date here in the 40's and oddly enough, my mother passed away about 6 years ago and the last thing she requested to eat, was a Chris' hot dog."
Customers say its more than just the "sweet taste of the food that keeps them coming back to Chris' counter. Penton explains "it's the great people, not only the Katechis family that has run it for all this time but you see everybody here".
Susan smith says its the "food,dependable service and Eleanor." 42 year employee Eleanor Williams says "I like to make people day. I like to have them always leaving out of her laughing always give them something to look forward to come to Chris' for…to hear my mouth and to tell me shut up all day long".
Like Eleanor, Theo Katechis says that the customers are the reason that he still stands behind the lunch counter after all of these years saying "when there's still people coming in to eat your product and it makes you feel good… I don't know how to explain it".
He hopes that his grandchildren and great grandchildren will celebrate even bigger milestones at Chris' hot dogs.
Chris' Hot Dogs is also documenting its history with a book and they want to hear from you
You can submit your most favorite memories at Chris' Hot dogs and you might make it into their book.
To find out how you can be be apart of the book, visit their website here.