Selma City Schools Superintendent Dr. Angela Mangum Placed on Leave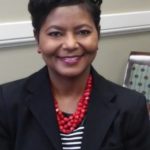 The Selma City School Board has placed Superintendent, Dr. Angela Mangum on administrative leave saying she breached her contract with the school system.
Dr. Mangum was one of the possible finalists for Pike Road School Superintendent.
Selma School Board officials say Mangum breached her contract by not notifying the board she was seeking another position.
Officials say a hearing has been scheduled for May 23rd.