SBI Seeks Help in Lowndes Co. Death Investigation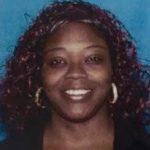 The Alabama State Bureau of Investigation is requesting help from the public as it investigates a woman's death.
Shmeko Shontae Sturdivant's body was found off County Rd. 40 in Lowndes County.
The bureau has not released any other details. The agency is seeking information that could lead to a successful resolution of the case.
Anyone who may have information about Sturdivant's death is asked to contact the State Bureau of Investigation (334) 242-1142.
To remain anonymous, call the SBI Crime Tip Line at (800) 392-8011.