Your Town Friday-Wetumpka Residents Share What They Love About Their Town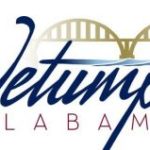 We spent the day talking with residents of Wetumpka about what they love about their town, and what they hope the city will be like in the future.
Patricia Ogg currently lives in Calhoun county but says she likes to get away to Wetumpka's Gold Star Park whenever she can. She explains "the people are as warm as the weather down here. I'm originally from Michigan I've been in Alabama 13 years and in that time I've lived in 4 towns but in the travels that I've had, Wetumpka is one of my favorite towns."
She and her husband brought their daughter Susan who's visiting from New York who says "I'm from a big city so to see something small like this I feel like I stepped back in time".
Tiffany Gassman, a new resident to Wetumpka, says that she too admires the city's small town feel. She adds "I like the history around here and the trees are really beautiful, just all of it, I think people really take for granted what they have here..its just really beautiful".
Though many seemed to like Wetumpka's retro feel, others hope the future of Wetumpka, looks a little different. They say that the city could make more efforts to look a little more modern.
Ogg says "it's a walk in the past and a walk in the future, you know, you have so much history here, plus they're growing".
Jenny Stubbs with Mainstreet Wetumpka they're finding ways to bring more places to eat and shop to the downtown area. She says  "we see alot of construction and patches in the road but this is the precursor to a change that will result in a growing community both with residents and business alike."
She says that the current efforts to revitalize the town are only the beginning  and that "people will be attracted and allured to our beautiful business district downtown once we're able to implement all of these things".