Joe Biden Launching Fundraising PAC Amid 2020 Speculation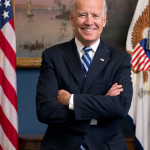 Former Vice President Joe Biden is launching a political action committee amid speculation that he may run for president in 2020.
Biden plans to announce Thursday that he's forming the "American Possibilities" PAC. The committee will allow him to raise money for candidates and maintain relationships with longtime donors.
In an email to supporters and a Medium post, Biden plans to say that "the negativity, the pettiness, the small-mindedness of our politics drives me crazy." Biden isn't mentioning President Donald Trump by name but says that kind of politics is "not who we are."
The 74-year-old Biden has said he probably won't run for president in 2020 but hasn't totally ruled it out. He strongly considered running in 2016.
Biden's former White House aide Greg Schultz will run the PAC.
(Copyright 2017 The Associated Press. All rights reserved. This material may not be published, broadcast, rewritten or redistributed.)