Sheriff: Woman's Body Found in Elmore County Well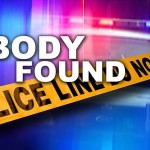 A man is behind bars after Elmore County Sheriff Bill Franklin said he killed a woman and left her body in a well on her property.
Authorities say 59-year-old Jane Huddleston was found dead around 8:00 a.m. Monday .
Deputies have charged 41-year-old David Helms, who lived with Huddleston, with murder.
Helms is in the Elmore County Jail. Sheriff Franklin says while at the jail, Helms tried to break out through an interior window. He now faces an additional escape charge.
Huddleston's body has been taken to the Alabama Department of Forensics to determine an official cause of death.