Alabama ranks 44th in Nat'l Child Well-Being Assessment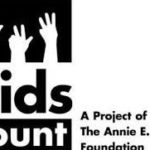 Alabama ranked 44th in an annual national assessment of child well-being that looks at poverty, education and health access.
The Kids Count report was released Tuesday by the Annie E. Casey Foundation. Only Arkansas, Arizona, Nevada, Louisiana, New Mexico, and Mississippi ranked lower than Alabama.
Alabama improved in 11 of 16 indicators. The state ranked well, for example, in the percentage of children with health insurance. Only three percent of children were without health insurance.
However, 27 percent of the state's children continue to live in poverty, compared to a national average of 21 percent.
Melanie R. Bridgeforth, executive director of VOICES for Alabama's Children, says the numbers show some state policies are working. But she added that Alabama has "a long way to go."
(Copyright 2017 The Associated Press. All rights reserved. This material may not be published, broadcast, rewritten or redistributed.)