School System Criticized for Prayer at Graduation, Baccalaureate Program on Campus
A baccalaureate program and commencement ceremony in Opp are being brought into question. The Freedom from Religion Foundation says the recent baccalaureate ceremony at Opp High School is illegal and that there should not have been a prayer at the school's graduation.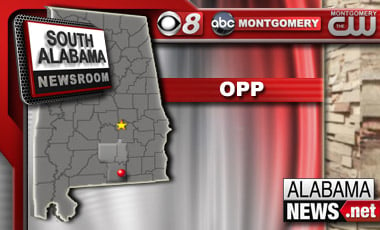 The Freedom from Religion Foundation sent a letter to the school telling them to change their polices, while Montgomery-based Foundation for Moral Law has pledged to support the school system.
In a letter dated June 5th, the Freedom From Religion Foundation expressed their concerns to the school system. They say someone in the community filed the original complaint with them.
"If the school district continues to sponsor religious programs in the future then its opening itself up to legal liability from anyone within the community who takes issue with that practice," explained Sam Grover, Staff Attorney for the Freedom from Religion Foundation.
Opp City Schools declined a request for an interview but provided the following statement:
"We are in receipt of a letter regarding our activities. There is no mention in the letter about a possible lawsuit, as falsely reported in the media over the weekend. The letter has been turned over to our Board attorney for an appropriate response."
The issue could be discussed at a school board meeting Tuesday night.
Click this link to view the full letter from the Freedom from Religion Foundation:
Opp School District, AL – baccalaureate and graduation prayer