Federal Regulator Moves to Mostly Ban Arbitration Clauses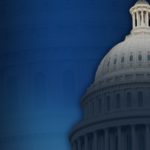 The federal financial consumer watchdog agency has moved to broadly ban the use of so-called arbitration clauses when groups of people want to file a class-action lawsuit against a bank or other financial company.
Consumer advocates have been pushing for years for stricter federal regulation of these types of clauses. But the move is likely to face pushback from the banking industry and the Republican-controlled Congress.
The Consumer Financial Protection Bureau will still allow arbitration to be used in individual cases, but it is banning banks from using arbitration clauses when a group of consumers is involved. Because most individuals never reach the arbitration level, it's effectively a ban on most forms of arbitration.
The rule will take effect in 60 days from when it's published in the Federal Register.
(Copyright 2017 The Associated Press. All rights reserved. This material may not be published, broadcast, rewritten or redistributed.)