US Consumer Credit Up $18.4 Billion in May, Most in 6 months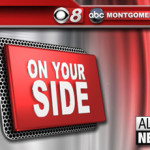 American consumers increased their borrowing in May at the fastest pace in six months, reflecting a sharp rebound in the category that includes credit cards.
The Federal Reserve reports that total consumer borrowing rose by $18.4 billion in May, the strongest gain since a $25.1 billion increase in November.
In addition, April's gain of $8.2 billion, the weakest increase in nearly six years, was revised up to a more respectable increase of $12.9 billion.
The strength last month reflected a greater use of credit cards, which rose by $7.4 billion, much stronger than the $1.2 billion April increase. The category that includes auto loans and student loans increased $11.05 billion, slightly lower than April's $11.8 billion gain.
(Copyright 2017 The Associated Press. All rights reserved. This material may not be published, broadcast, rewritten or redistributed.)