Netflix Still Piling Up Viewers and Big Programming Bills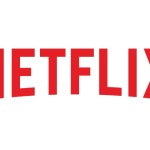 Netflix is pulling in new viewers and award nominations in droves. But the online video service has a long-term problem: its acclaimed programming line-up is costing far more money than what subscribers pay for it.
That hasn't been a big issue so far. Investors have been willing to accept scant profits in exchange for robust subscriber growth.
Netflix announced Monday that it added 5.2 million subscribers in the April-June quarter. That's the largest increase ever during the period, which has always been the company's slowest time of year.
The company now has 104 million subscribers worldwide. But the success hasn't come cheaply.
Netflix is locked into contracts requiring it to pay more than $13 billion for programming during the next three years.
(Copyright 2017 The Associated Press. All rights reserved. This material may not be published, broadcast, rewritten or redistributed.)