Saulsberry Exonerated on Theft and Ethics Charges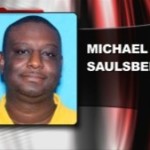 From the West Alabama Newsroom–
A former Wilcox County commission chairman is speaking out after being acquitted of theft and ethics charges.
Former commissioner Michael Saulsberry says he's now looking forward to moving on with his life.
"When you go across the news and you get stiff charges on you people always look at you as, as you a criminal," said Saulsberry.
"But this goes to show you that charges don't make you a criminal. You are always innocent until proven guilty."
Saulsberry stood trial last week on charges that he used his office for personal gain.
He was also accused of voting to reduce his personal water bill and having some of his bills adjusted through the water authority.
Selma attorney Brandon Wooten represented Saulsberry during his trial.
"And at the conclusion of the evidence Mr. Saulsberry was acquitted on those charges," said Wooten.
Saulsberry says with this more than two year ordeal now behind him, he's seriously looking into a return to politics.