U.S. Pending Home Sales Improved in June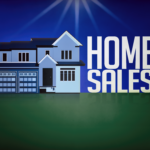 Americans signed more contracts to buy homes in June, snapping a three-month decline in pending sales.
The National Association of Realtors says that its pending home sales index rose 1.5 percent in June to 110.2. The gain still puts the pace of contract signings below its March level. The index has increased just 0.5 percent over the past 12 months.
But the increase is unlikely to cause a burst of home-buying. Prices are climbing faster than wages while number of homes listed for sale has plunged. There were 1.96 million homes for sale in June, a 7.1 percent decline from a year ago.
Pending sales contracts are a barometer of future purchases. A sale is typically completed a month or two after a contract is signed.
(Copyright 2017 The Associated Press. All rights reserved. This material may not be published, broadcast, rewritten or redistributed.)