ACLU asks 10 States for Public Records on Immigrant Program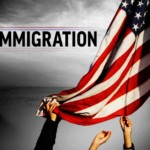 The American Civil Liberties Union has sent record requests to Republican attorneys general in 10 states and Idaho Gov. C.L. "Butch" Otter looking for any communication with the federal government about a program that benefits young immigrants living in the country illegally.
Otter and the attorneys general in Texas, Alabama, Arkansas, Idaho, Kansas, Louisiana, Nebraska, South Carolina, Tennessee and West Virginia last month sent a letter to U.S. Attorney General Jeff Sessions threatening to sue if the Trump administration doesn't rescind the Obama-era Deferred Actions for Childhood Arrivals program by Sept. 5.
On Monday, the national ACLU and ACLU affiliates in each of the 10 states sent record requests looking for copies of any communications between those state officials and the federal government about the program.
Trump pledged as a candidate to immediately end the DACA program, which temporarily grants resident status to young immigrants in the country illegally.