How Much Sugar in that Cola? Panera to List it on its Cups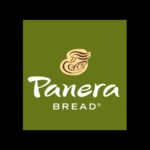 Panera Bread will start listing the amount of added sugar and calories on the cups for seven drinks, including cola and iced teas.
The move is the latest by the company to appeal to Americans who are increasingly concerned about what's in their food and drinks. Panera and other restaurant chains have been tweaking their recipes and removing artificial ingredients to match consumer's changing tastes.
Panera said the new cups will be available in eight cities this week, including New York, Chicago and St. Louis. They will be in all the chain's more than 2,000 locations by the middle of September.
(Copyright 2017 The Associated Press. All rights reserved. This material may not be published, broadcast, rewritten or redistributed.)