Change.org Petition Calls for Removal of SBOE Member Ella Bell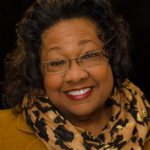 Alabama State Board of Education Member Ella Bell has come under fire today following an al.com opinion article that says she wants to institutionalize Alabama's special needs students.
In the piece, Bell is quoted asking whether it's "against the law to create an academy on special education so that poor test scores from existing schools would not be further impacted."
Now there's a change-dot-org petition calling for Bell to be immediately removed from the board of education.
The petition has more than 17,000 signatures.
Bell released this statement Thursday night :
"The AL.com article with the headline stating a desire to "institutionalize" special-need students takes my remarks out of context and defies the standards of objective journalism. I never uttered the word nor have I ever considered "institutionalizing" students with special needs. I asked a question about the legality of creating an academy that focuses squarely on the needs of students with intellectual disabilities. I understand how insensitive what I said must have sounded. To individuals who were offended by my remarks, no matter how well intended they were, I sincerely apologize.