Airline Seats Disappearing as Irma Approaches Florida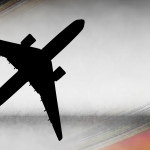 Airline seats out of Florida before Hurricane Irma are running out.
A JetBlue spokesman said Thursday that the airline sold out flights leaving Florida through next Wednesday. JetBlue had capped fares on those flights at $99 to $159 each way.
A spokesman for United says the airline is sold out in Florida through Friday and added six flights. United expects to cancel most flights to and from southern Florida from Saturday through Monday.
American Airlines has limited seats left before Irma hits, according to an airline spokesman. He says American has capped those prices at $99 in economy and $199 for premium one-way through Sept. 17.
Some passengers have gone on social media to accuse airlines of exorbitant price hikes ahead of the storm. The airlines deny price-gouging.
(Copyright 2017 The Associated Press. All rights reserved. This material may not be published, broadcast, rewritten or redistributed.)