Montgomery County Pays Ransom After Week-Long Cyber Attack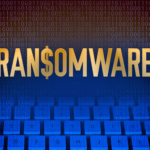 Montgomery County offices are now in recovery mode, after a week-long cyber ransom attack that targeted government computers. Over the weekend,  Montgomery County paid about $37,000 to regain access to the county's data files and operating systems.
"It just makes you mad, that these folks have nothing better to do than steal our system and take our money" said Ronda Walker, Vice President of The Montgomery County Commission.
"We exhausted every other thing we could possibly do….if you look at it from a business perspective it was the most cost effective way to get as back in business quickly" explained Lou Illaci, the county's Chief Information Technology officer.
Last Tuesday, officials said they had no intentions of giving in to the hacker's pricey demands but things got a little complicated later in the week when they had trouble locating the systems back-ups.
"We had servers that were replicated that we were able to restore and use quickly for the Sheriff's Office and for Finance explained Illaci, "the rest of the data was backed upon storage devices and that's where we had some problems".
Now that all files have now been restored, officials say they have now shifted their focus on how to prevent a similar attack.
"We don't feel vulnerable to this attack again but will we use this as a learning opportunity? absolutely. did we have reasonable measures in place? we did but we could always do more" said Walker.