Coach Pat Dye Hosts 17th Annual Blue Jean Ball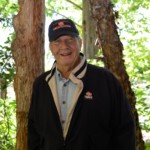 For the Last 17 years, former Auburn University Coach Pat Dye has used his annual Blue Jean Ball to give back to those who hope to one day have a career of helping others.
The Blue Jean Ball is Auburn University and University at Montgomery (AUM) School of Nursing's annual fundraiser. Proceeds from the ball will support the nursing programs and provide scholarships for current nursing students at both schools. Coach Dye says it's helped raise around 1 million dollars in scholarships.
"I've gotten some unbelievable letters from the recipients from the scholarships…it makes me appreciate nurses more, cause if you never have had to have a nurse its just a matter of time" said Dye.