NFL Sidelined Pizza Sales? Papa John's says Yes, Others No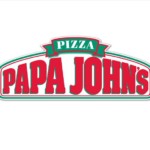 The CEO of Papa John's slammed the NFL's leadership and blamed protests by football players for pizza sales going cold. A day later, rival Pizza Hut said it saw no such impact. So what's going on?
Papa John's is closely associated with the NFL, due to its sponsorship of the league. But experts say it is also facing more competition as other fast-food chains start to deliver, taking a bite out of pizza sales. More people are also cooking at home, and Papa John's may have been too dependent on TV ads at a time when more people are spending time online.
The NFL also has fewer viewers. The average game this season has attracted 14.8 million viewers, down from 15.6 million at the same point last year.
(Copyright 2017 The Associated Press. All rights reserved. This material may not be published, broadcast, rewritten or redistributed.)