Indictments Returned in College Hoops Bribery Scheme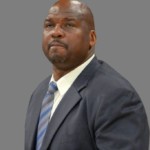 A federal grand jury in New York City has returned indictments against four college basketball assistant coaches charged in a bribery scheme.
The grand jury returned the indictments Tuesday against eight of 10 men arrested in September.
Prosecutors say the men are accused of using bribes to influence star athletes' choice of schools, shoe sponsors and agents. They face fraud and other charges.
The assistant coaches charged are Chuck Person of Auburn, Emanuel Richardson of Arizona, Tony Bland of Southern California and Lamont Evans of Oklahoma State.
The time to return an indictment was extended for a month for two defendants, including Brad Augustine, the AAU program director who stepped down.
Lawyers for Person and Richardson say their clients will be exonerated. Lawyers for Bland, Evans and Augustine were unable to be reached for comment.
(Copyright 2017 The Associated Press. All rights reserved. This material may not be published, broadcast, rewritten or redistributed.)