Airlines Bump Fewer Passengers Off Oversold Flights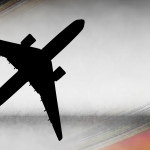 Airlines are bumping fewer passengers off oversold planes after taking to heart the public anger over a man being violently dragged from his seat earlier this year.
The U.S. Department of Transportation said Thursday that airlines bumped 2,745 passengers between July and September.
That's about one in every 67,000 passengers, and it's the lowest rate since the department started keeping track of bumping in 1995.
The rate has dropped steadily this year, especially since April when video surfaced of Chicago airport officers yanking a 69-year-old man off a United Express plane to make room for an airline employee.
Meanwhile, for the second straight month hurricanes were blamed for more flight delays and cancellations than a year ago. Hurricanes Irma and Maria disrupted travel in Florida and the Caribbean.
(Copyright 2017 The Associated Press. All rights reserved. This material may not be published, broadcast, rewritten or redistributed.)