American Says It Has Found Pilots For Most Christmas Flights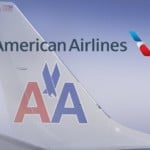 American Airlines says only a few hundred of its late December flights remain without pilots scheduled to fly the plane.
An airline spokesman said Thursday that pilots were picking up extra flights and the airline had more on-call pilots in December than during other months.
The pilots' union had said that more than 15,000 flights lacked a captain, co-pilot or both when a problem was discovered in the company's scheduling system. Pilots were allowed to take vacation days in the last two weeks of December even if there wasn't another pilot available to operate the flight.
American has about 15,000 pilots to operate roughly 200,000 flights scheduled during December. Fort Worth-based American is the world's largest airline.
(Copyright 2017 The Associated Press. All rights reserved. This material may not be published, broadcast, rewritten or redistributed.)