Democratic Primary For District 26 Senate Seat Ends In A Run-Off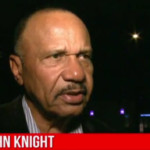 The Democratic primary for the District 26 state senate seat ended with two victors. None of the 5 democratic candidates earned 50 percent of the vote,  therefore a run off is to come between John Knight and David Burkette.
District 26 includes West, South and North Montgomery as well as the Western edge of Pike Road. Knight is currently a member of the Alabama House of Representatives, Burkette is a member of the Montgomery city council.
At his watch party Tuesday night, Knight says that going forward he wants to "make sure I keep my campaign promises, I've worked for the people of this district and this city and I will continue to do that".
The District 26 seat became vacant when Quinton Ross resigned to become president of Alabama State University. The run off election is set for February 27th , with the general election to follow on May 15th.