First Charter School In Montgomery? 'L.E.A.D. Academy' Submits Charter School Application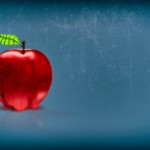 L.E.A.D. (Leading, Engaging, Achieving, Developing) Academy board members will soon find out the Capital City's first charter school will finally become a reality. The board submitted a charter school application to the Alabama State Charter Commission in December.
Pending the school's approval, L.E.A.D. Academy plans to open enrollment in late March, with 360 slots available for the first year. Should more than 360 students apply, students would be picked by random lottery with students in Montgomery County given first preference.
Chairman of the L.E.A.D Educational Foundation Board, Charlotte Meadows, says the school will begin with k-5 students and expand each year until the 12th grade.  She says there are also plans to eventually add a Pre-K program.
The board  already has their sites on a location: the building that currently houses the Small Business Resource Center at 600 Court Street  in downtown Montgomery, is for sale. "This would be an ideal location, we are centrally located to a lot of people that come downtown to work we have neighborhoods near by with young children.  There's a new developing neighborhood right back here in the Cottage Hill Area" said Meadows.
In order to be up and running by Fall 2018, Meadows says the next steps will need to happen fast. "We'll very quickly hire a principle and then ask the principle to start hiring teachers".
Members of the L.E.A.D. Academy board will meet with The Alabama Public Charter Schools Commission February 12th, they are expecting a final decision then.  This is not the first mention of a charter school in Montgomery.  Last year the same board submitted approval for the Infinity Learning Center, a charter high school, and received conditional approval, but then withdrew the application.