Drought Conditions Worsen in Alabama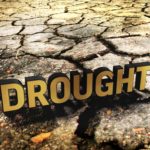 Drought conditions are worsening in Alabama, with the entire state feeling the effects of dry weather.
Statistics released Thursday by the U.S. Drought Monitor show all of Alabama is abnormally dry, and 4.2 million Alabama residents live in areas that are experiencing drought.
Conditions are worst in central Alabama, where much of Tuscaloosa and Jefferson counties have an extreme drought. Severe drought is being reported in the southern half of the state and northeastern Alabama.
Conditions are worse than this time last year, when only one-third of the state was too dry. Statistics show Georgia and Mississippi also are dry, but conditions aren't as bad as in Alabama.
Some relief is on the way. Forecasters say widespread rain is predicted behind a cold front moving through the state Thursday.
(Copyright 2018 The Associated Press. All rights reserved. This material may not be published, broadcast, rewritten or redistributed.)