Natalee Holloway's Mom Sues Over TV Series About Daughter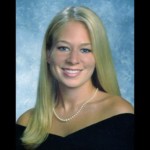 The mother of an American teenager missing in Aruba since 2005 is seeking $35 million in a lawsuit over a TV series about the case.
Alabama schoolteacher Beth Holloway has filed suit against producers of "The Disappearance of Natalee Holloway," a six-part series that aired last year on the Oxygen channel.
Beth Holloway contends what was supposed to be a documentary was really a farce. She says producers knew that bone fragments featured in the show weren't those of her daughter Natalee.
She says she endured "agonizing weeks" of uncertainty while the show played out, even providing a DNA sample for testing.
Holloway is seeking $35 million from Oxygen Media, an arm of NBCUniversal Cable Entertainment, and the Los Angeles-based Brian Graden Media.
Representatives from those companies haven't responded.
(Copyright 2018 The Associated Press. All rights reserved. This material may not be published, broadcast, rewritten or redistributed.)