Bond Set at $5 million for Suspect in Videotaped Child Sexual Assault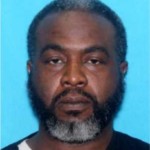 An Elmore County Judge set bond Wednesday at $5 million for child sex assault suspect, 44-year-old Germaine Moore; $1 million for each count.
The charges against him include rape in the 1st degree, facilitating travel to meet a child for sex, and 3 counts of traveling to meet a child for sex.
Authorities say Moore is seen on video sexually assaulting a 6-year-old and that the video was shared several times on social media.
Authorities are now urging parents who believe their child may have had inappropriate contact with Germaine Moore to come forward immediately.
Moore is also charged in Detroit with sexually assaulting three young female relatives. Michigan prosecutors say the assaults occurred in Detroit, and at Moore's home in Alabama.
He's currently being held in the Elmore County Jail.