Oxygen Media Defends Series about Missing Teen Natalee Holloway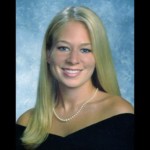 Oxygen Media is defending itself against a $35 million lawsuit filed by the mother of an American teenager who disappeared in Aruba in 2005.
A company representative says in a statement that Beth Holloway's lawsuit gives an "inaccurate depiction" of the 2017 series "The Disappearance of Natalee Holloway."
The Alabama teen hasn't been seen since vanishing during a graduation trip to the island nation with friends. A man long suspected of killing her is imprisoned in the death of another young woman in Peru.
Beth Holloway's lawsuit contends the TV show was a fake documentary that included a mystery about bone fragments that producers knew weren't linked to the case.
The Oxygen statement says the show followed the search by Natalee's father Dave Holloway for answers about his daughter.
(Copyright 2018 The Associated Press. All rights reserved. This material may not be published, broadcast, rewritten or redistributed.)