Millbrook Man Accused of Shooting Two People Following Dispute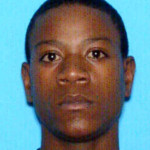 Police say Kison Pierre Tymes, 21, of Millbrook shot two other men following an argument that turned physical.
It happened Tuesday in the 3100 block of Oliver Drive.
One of the victims was shot in the buttock, the other was hit in the groin area.
Both men were taken to Baptist South Memorial Hospital for treatment.
Police Chief P.K. Johnson says none of the victims' injuries appeared to be life-threatening.
Tymes is charged with two counts of Assault 1st Degree.
He's being held in the Elmore County Jail.