District 26 Senate Seat Run-Off Election, One Week Away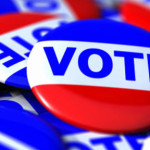 Voters in Alabama's 26th district will hit the polls next week for the runoff election for state senate. Representative John Knight and Montgomery city councilman David Burkette will face off on February 27th for that currently vacant seat.
District 26 includes West, South and North Alabama as well as the Western edge of Pike Road.
Last month, the Alabama democratic Conference threw its support behind Burkette. "There is a big demand for change" said Burkette canvassing with a crew in the Cloverdale neighborhood Tuesday morning," and I'm part of that change and that's what I'm trying to hammer home now".
Knight says he is running with the platform of a proven leader. "You can look at my record, at all the bills that i passed all of the things that I have addressed in this community to try to protect the interest of of the people in this community"  he said Tuesday during an interview at the Alabama State House Chambers.
The winner of the February 27th run-off election will face off against republican challenger D.J. Johnson in the general election May 15th.